A peek into The Vintage Wardrobe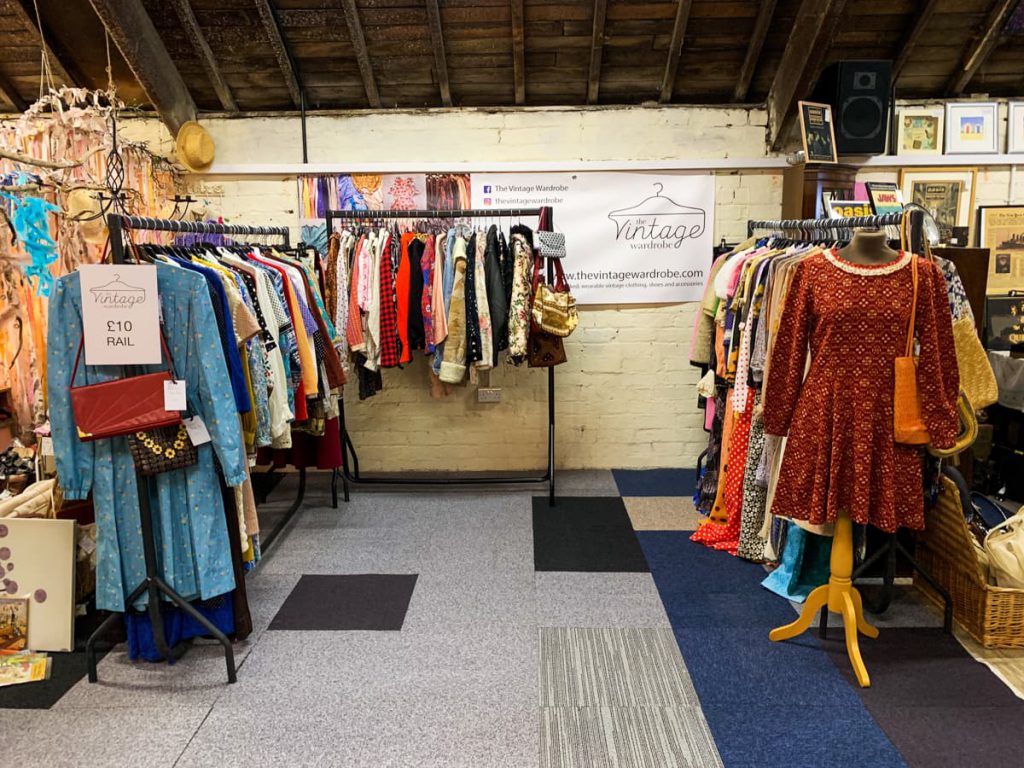 One of the latest additions to the Regent Emporium in Blackpool is the Vintage Wardrobe; AKA Sameera Al-Hilley. She came to chat with us about her latest venture up in the Attic.
Sameera set up the Vintage Wardrobe, an online boutique, in 2013. Featuring clothes from the 50s to the 90s, every item has been hunted down and carefully fixed up ready for a new owner to add to its stories.
Sameera has loved dressing differently since she was a teenager:
"I used to trawl the charity shops aged around 14, looking for interesting finds. I definitely wore some quite questionable things in the search for my own style! In fact, if you can mention any dressing subculture, I've probably dabbled in it."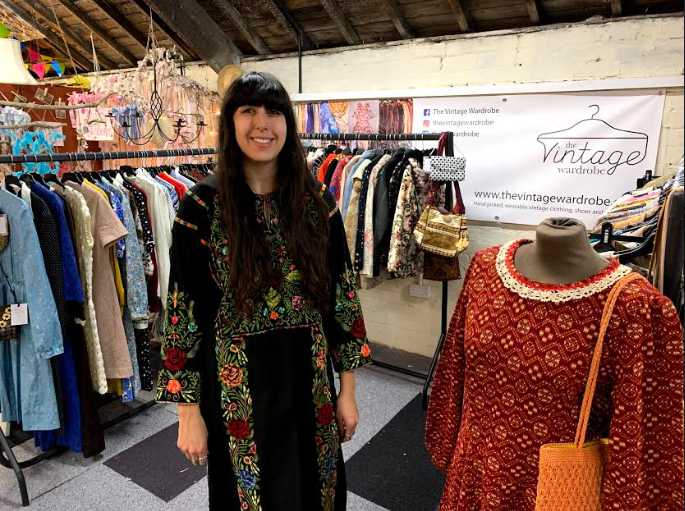 Eventually though, she started to collect and wear vintage. Although she loves clothes from every decade, her favourite period is the seventies:
"I love a seventies maxi dress; those unusual prints from the seventies and sixties are just unlike anything you can buy from the high street today."
Not that she is averse to dressing from the high street; these days her look is a mixture of vintage and modern to create her own unique style. Second hand and vintage shopping always remain her favourite ways to search out new pieces though;
"It's the ethics of it as well. I mean, dressing vintage and second hand is a perfect way to be green and waste as few resources as possible. I get to dress up without too much guilt."
Sameera decided to set up her own shop after completing a degree in Fashion Brand Management, and feeling she had the skills to turn her passion into a going concern.
"I visited some brilliant vintage shops myself over the years and I really wanted to be the person who could give that kind of pleasure and value to someone."
"It's one of the best things about having my shop; getting that feedback from people who love the clothes as much as I do. It's about helping someone to find that piece which expresses who they are and looks great on them. Everyone feels much more confident when they are dressed exactly how they want to be. "
Her customers evidently agree; building up a loyal following led to the Vintage Wardrobe being featured in the Telegraph as one of the 50 best Vintage Fashion Boutiques.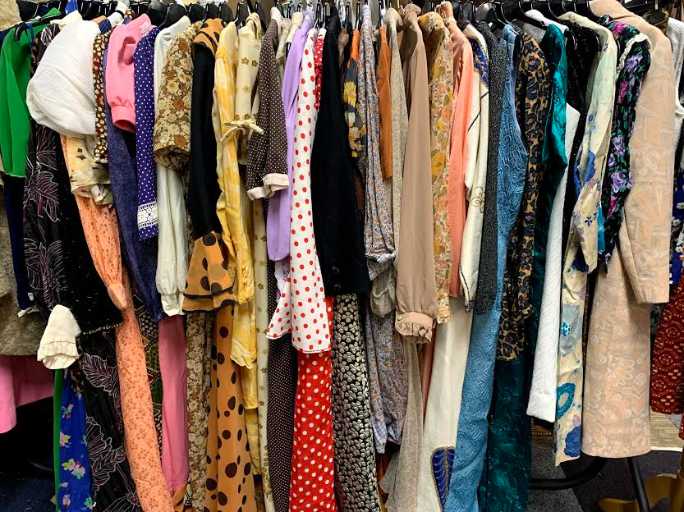 The latest move to a physical presence at the Regent was partly driven by requests from customers over the years. Although Sameera offers a no quibble returns policy, being able to direct people to a shop is an added offering. The Regent, with its collection of unusual and different wares, was the perfect place to showcase her finds with local lovers of vintage.
Although the demand for vintage style has exploded over recent years, Sameera is still finding good vintage is out there,
"I've actually got quite a large collection at the moment. It's certainly much easier to find good quality vintage from the 60s and 70s than earlier decades, but I'm always on the lookout wherever I go. People sometimes ask if I get loads of things from charity shops, but that definitely isn't the case. I spend a lot of time sourcing only the best vintage for fellow vintage lovers!"
Sameera loves vintage fashion so much herself, there must be items she has struggled to part with over the years? "Oh, loads of things! Dresses especially, but there's still a leather tooled handbag I can't forget about. I'm surprised there's anything left in the shop at all some months!"
The Vintage Wardrobe looks set to blend in perfectly with the mix of quirky and unusual stalls up at the Regent. You can find them in the Attic, stall 14. To shop online, see here. See you up there!