Charity Shops in Ansdell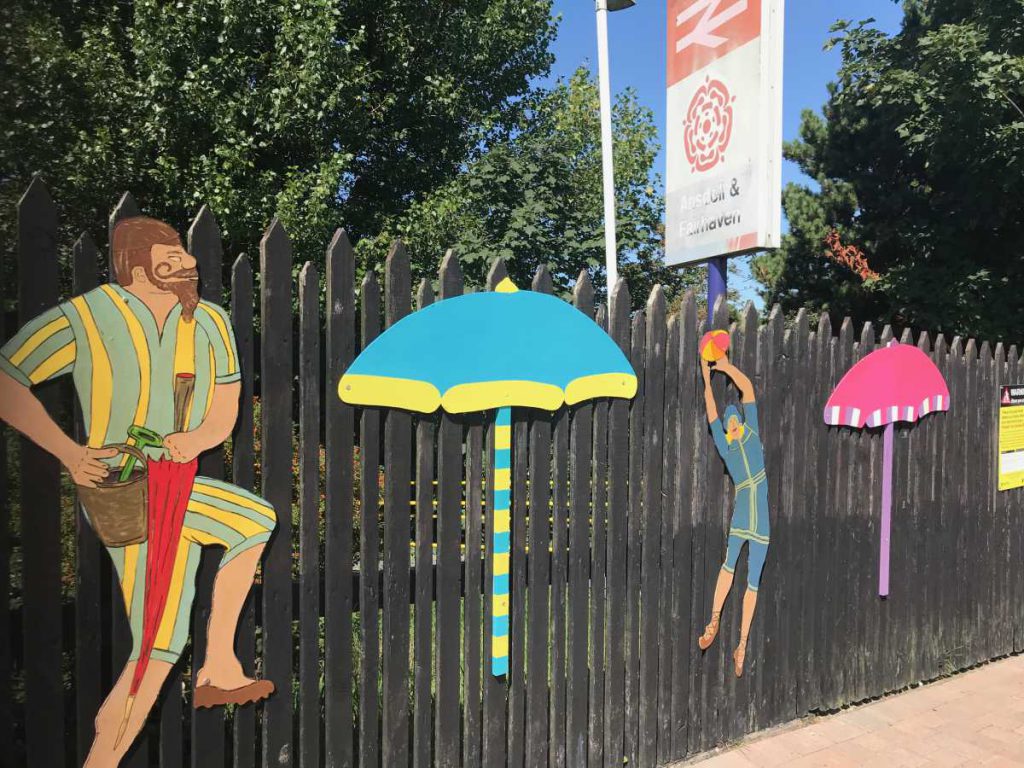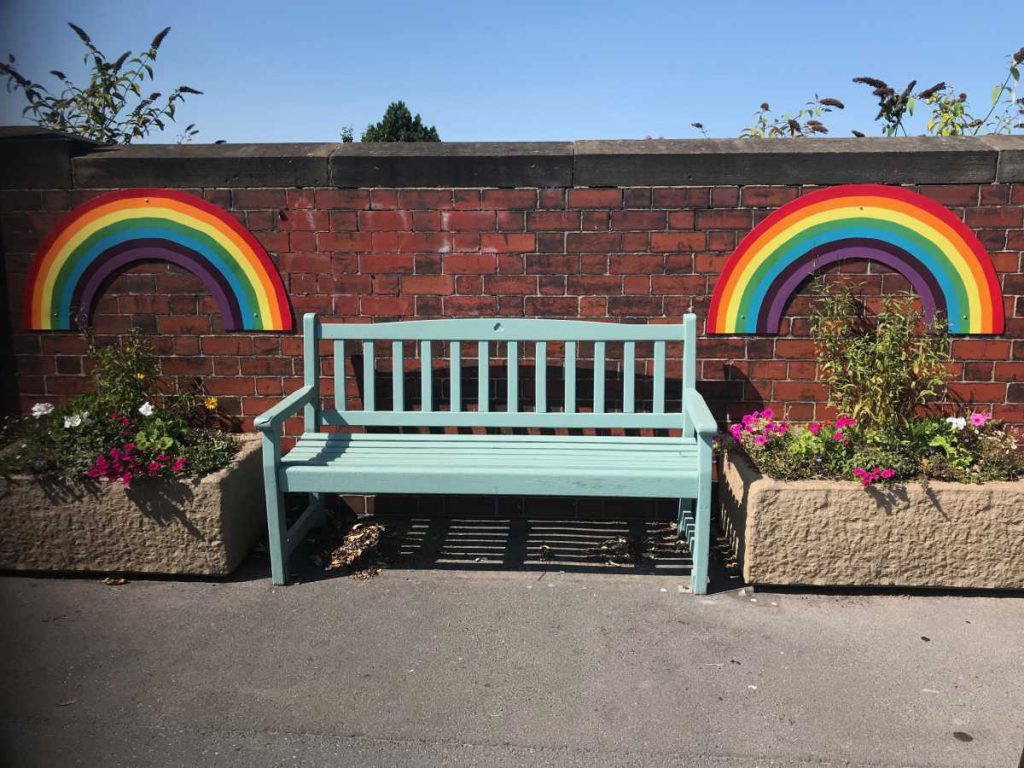 There are only a couple of charity shops in Ansdell; but I love both of them! Although you wouldn't spend a whole day browsing, like you would in Lytham or St Annes, it's still worth a little look, plus you can have a mosey around some other shops and different cafes as well. Obviously, it's massively cheaper than the Lytham charity shops too.
First up, Ansdell has one road through it and has everything you would need for the basics, plus some cool artwork along the way. The mystery knitter has a couple of postbox toppers for your delight, and those hardworking Ansdell in Bloom peeps keep the flowers coming and the paint work topped up!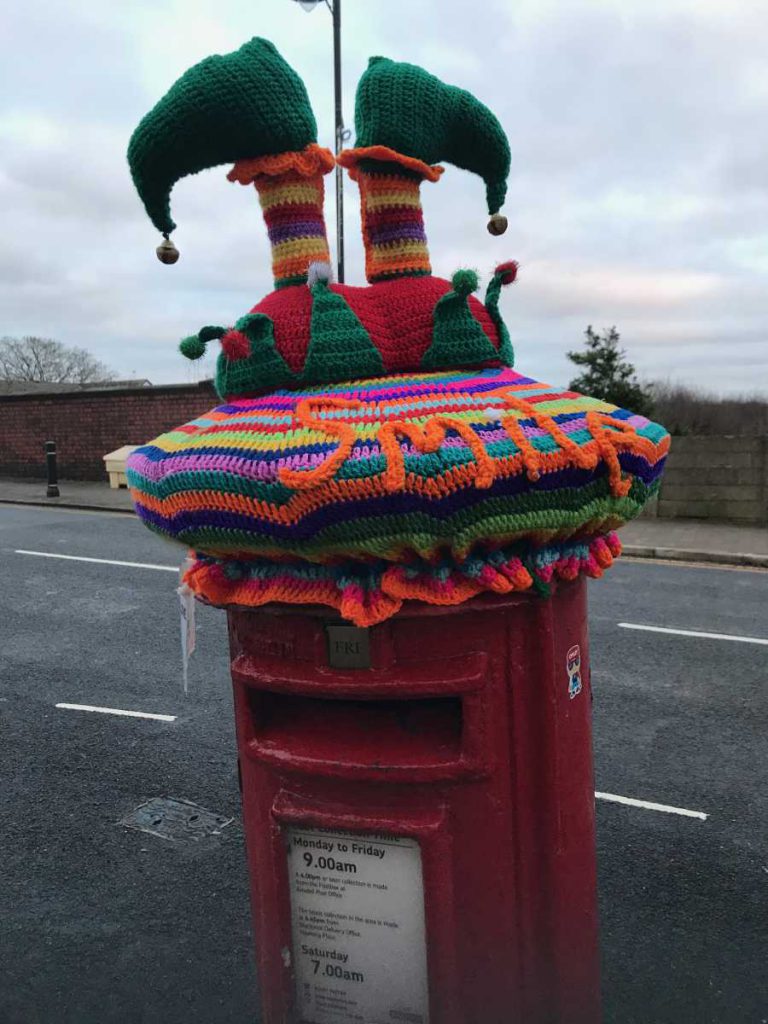 Trinity Hospice Charity Shop in Ansdell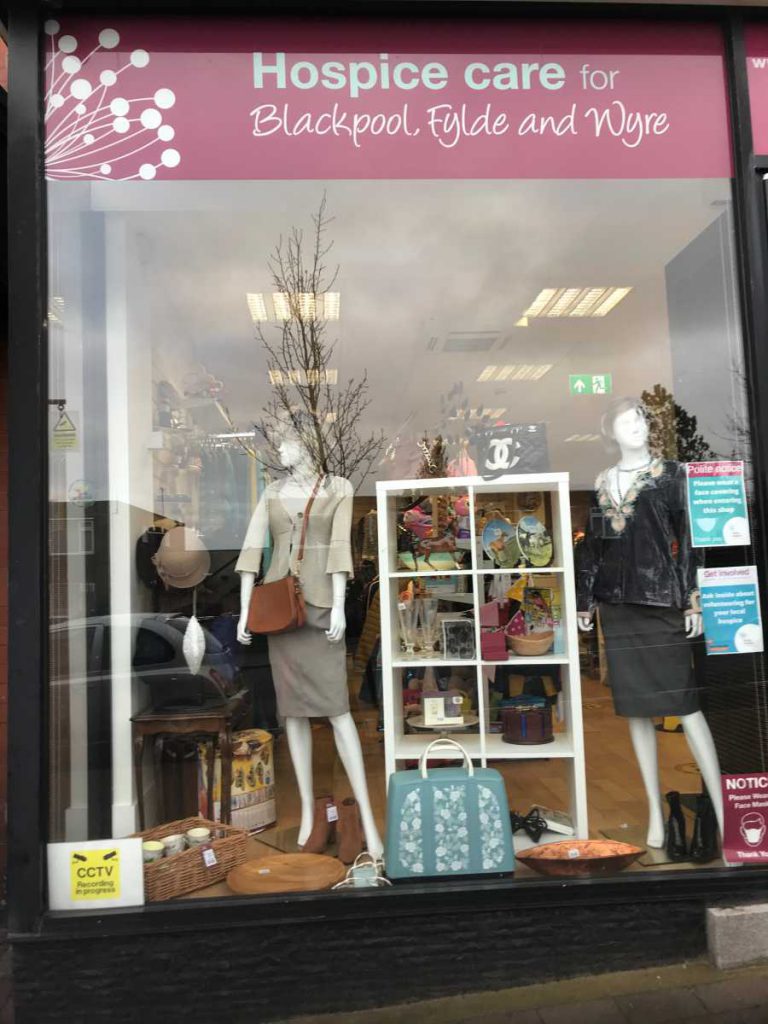 The first of the charity shops is Trinity Hospice, which is well known to locals around the Fylde. Trinity has recently opened a donation outlet in St Albans Rd which is worth remembering, though obviously you can drop donations at any of their shops too. You can generally park right outside this one if you've a mind to. There is a great mix of clothes, general homeware and books in here. Last time I visited, I picked up a checked shirt in fab condition for a few quid, plus a book or two which I can never resist. I noticed they had a good number of clothes patterns too, which I guess is handy for those using the Sewing Institute across the road.
Ansdell Institute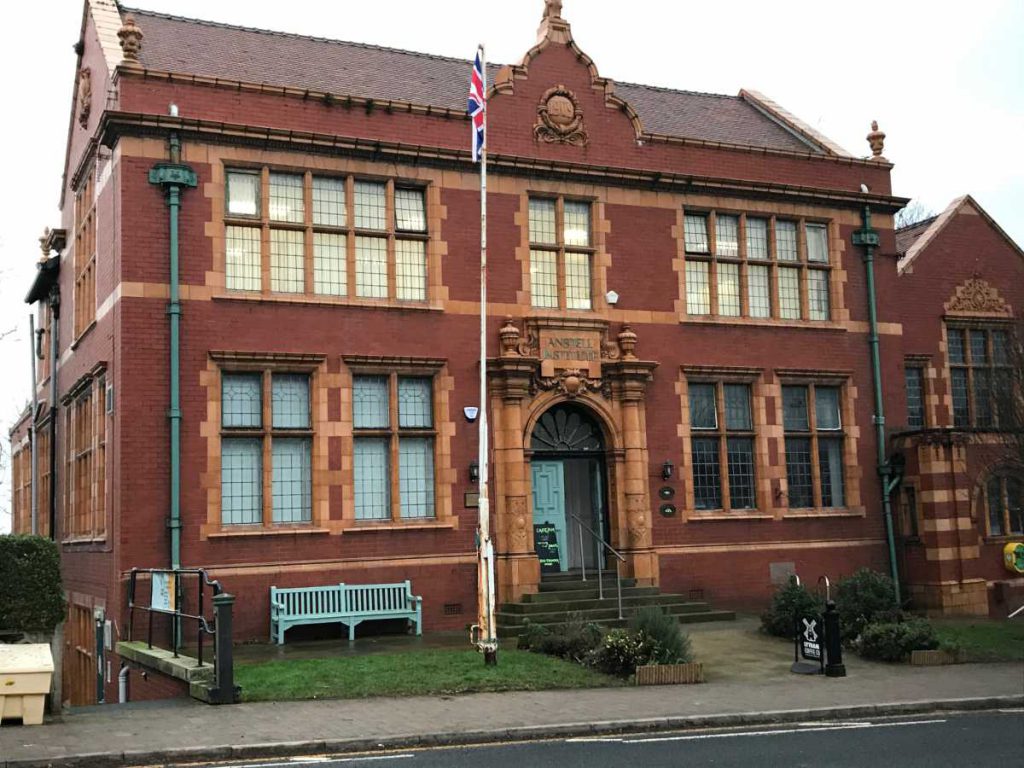 On that subject, have a pop in to Ansdell Institute while you are there. If you're a history and vintage lover, you will love this fab building. The Ansdell Institute has been around since forever, but recently opened up again. There is a real community feel in here now. On the middle floor is a cute cafe, with a kids area in it, and notices for local events. They don't really do food though, just the odd butty and crisps/sweets. It's nice for a brew, but have lunch elsewhere. Downstairs is the fabulous Sewing Institute, where you can buy all your material and book onto classes and socials.
St Pauls Charity Shop in Ansdell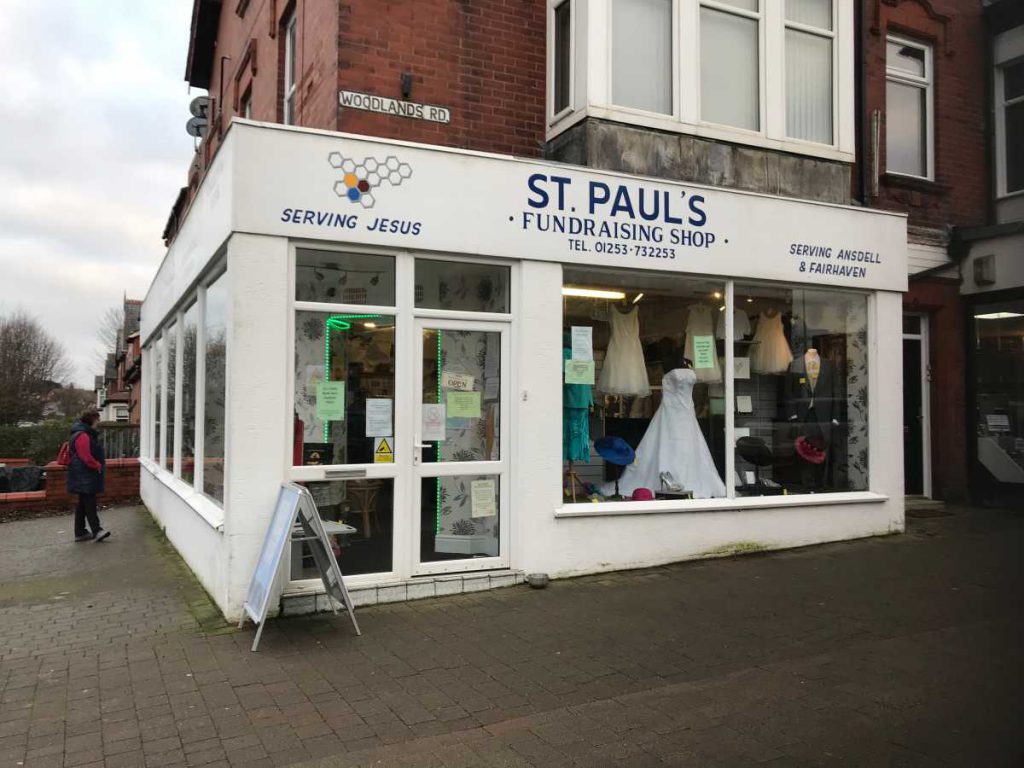 This shop is opposite the Co-op. It's on a corner, so lots of room for loads of different things to rummage through! There are clothes, books, household goods and a great selection of miscellaneous, bric a brac type things. Last time I was there, I picked up a whole stash of goodies. Good job I had the car! It was cheap too. The only downside is it doesn't open at weekends. This is also a great shop to drop donations, as they have a forecourt outside you can park on.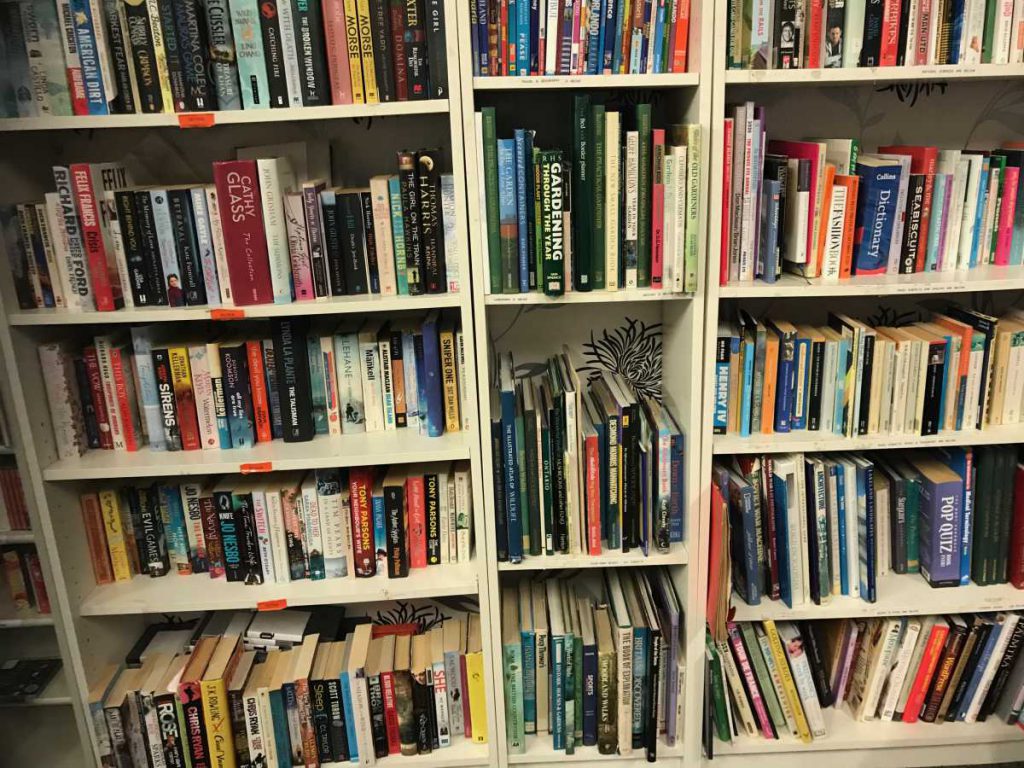 The Blackbird Cafe
All that rummaging means you need a nice cup of tea and a sit down. Head over the bridge towards the sea front and treat yourself to lunch at the Blackbird Cafe. It's a while since I've been here, but last time I looked it was super cute, very vintage in style and relaxed. If you just fancy cake, they are happy to help! On the way, you will pass another antique/vintage shop which wasn't open the last few times I've been there, but looks intriguing anyway. It's called Blue Teddy Bear. I guess it may sadly end up being another casualty of our changing times, but who knows?
So that's it for now, intrepid searcher of charity shop/vintage treasures! Enjoy your well earned cup of tea. I'll see you at the next venue.